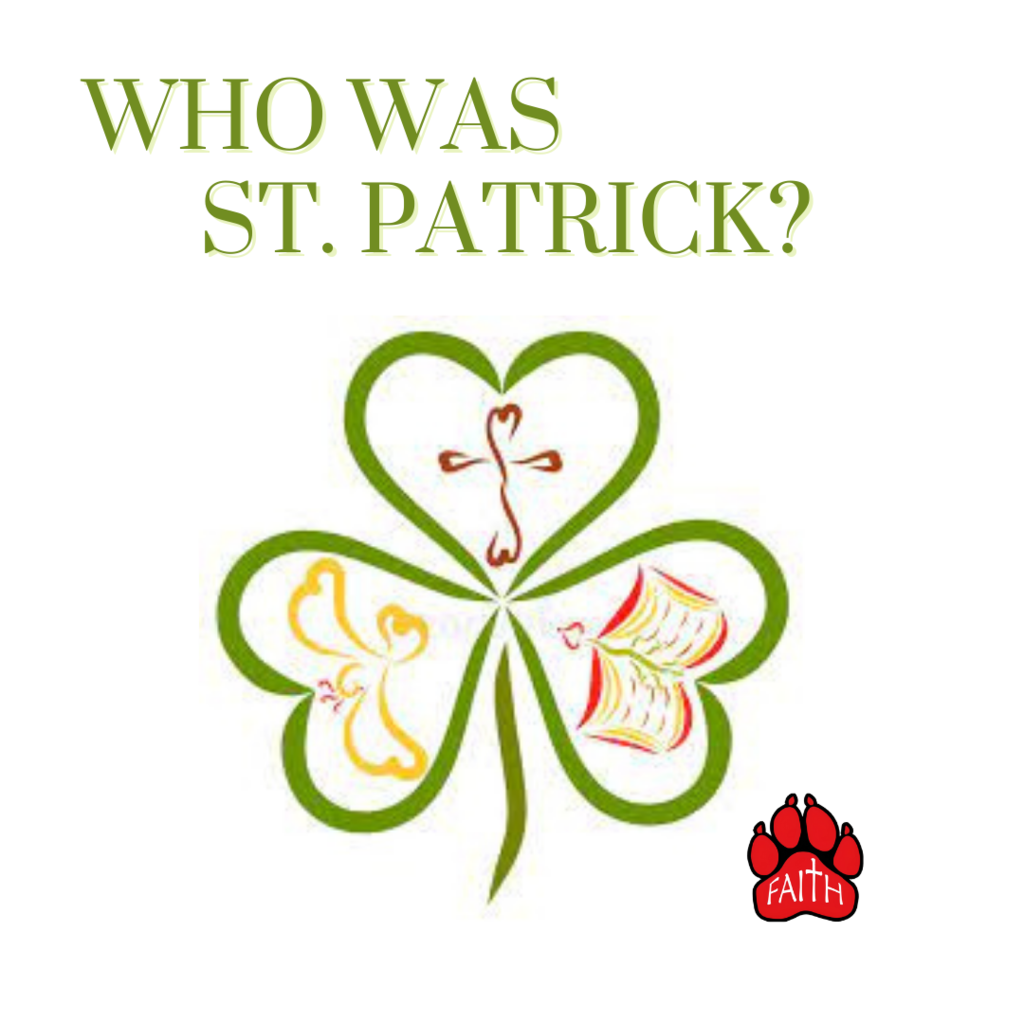 We have openings in our classes for the 22/23 school year. We offer Preschool and Young 5s-8th grade. Contact us for more information. #faithbaycity #christianschool #preschool #young5s #gradeschool #middleschool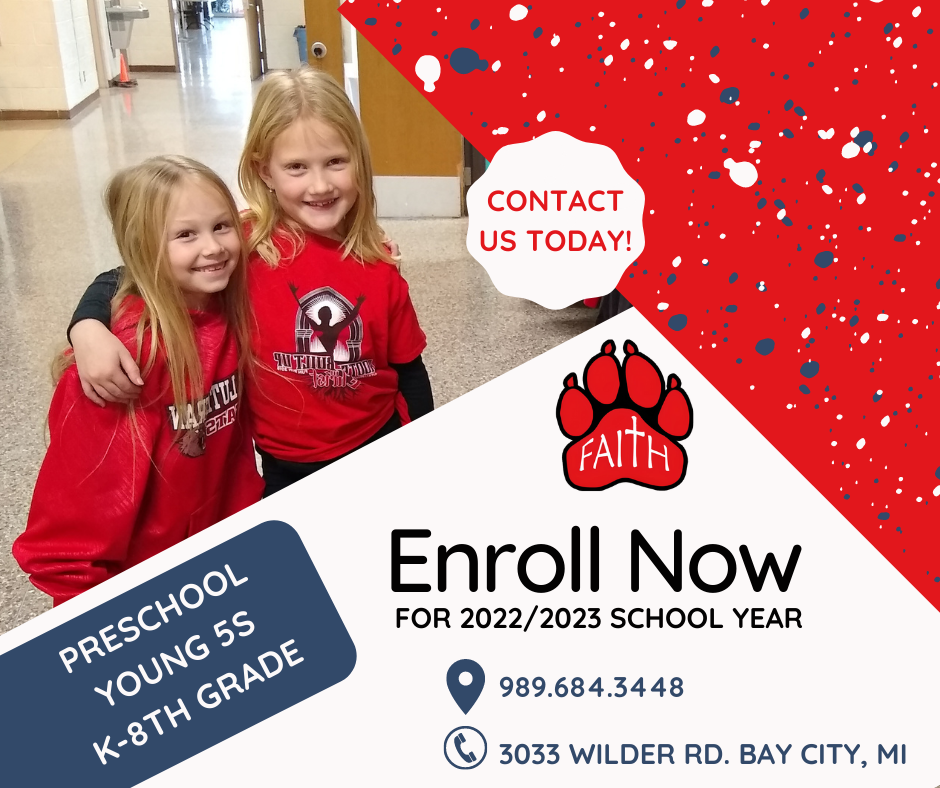 We offer small class sizes, rigorous curriculum, Christian values taught....and much more. Enroll today! Space limited #faithbaycity #baycitymi #christianschool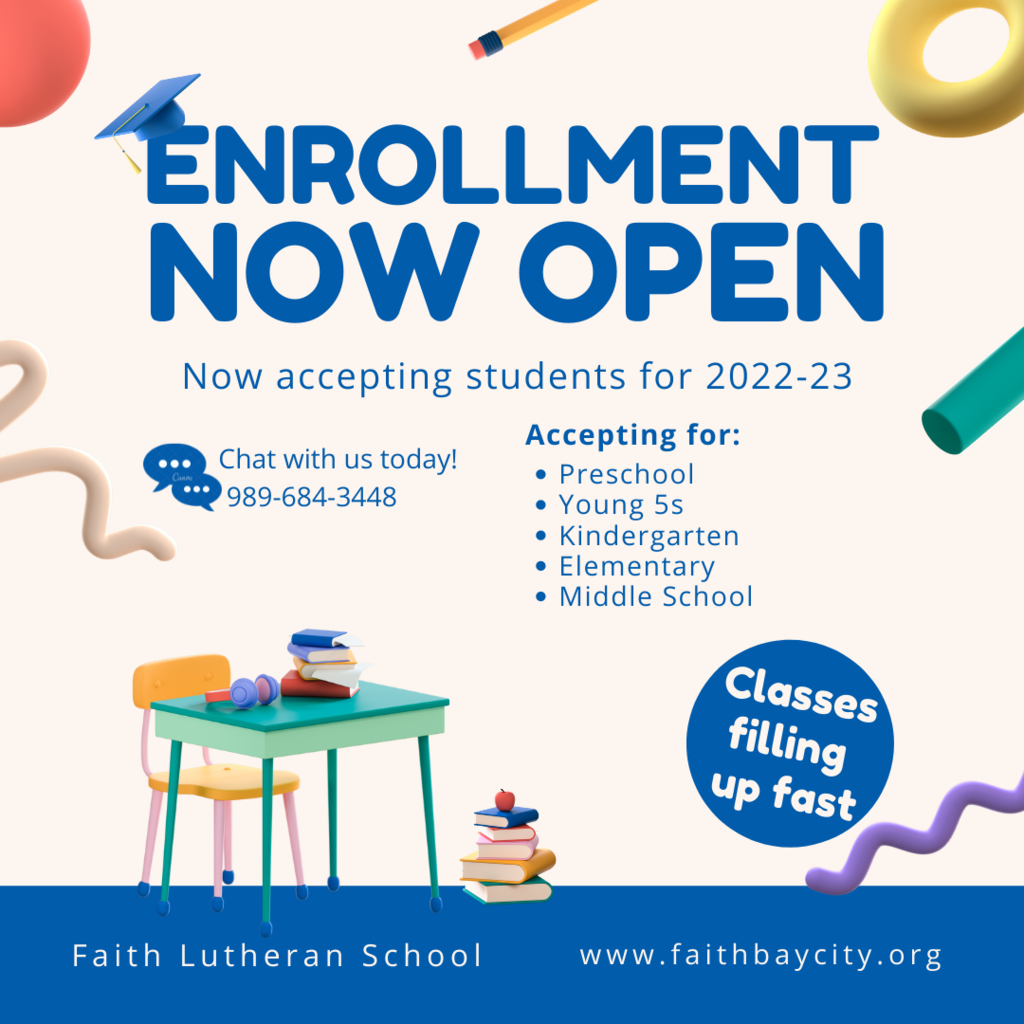 Thanks for making Spanish fun Señorita Collings! ‼️Escape the City - Escape Room ‼️ 6th grade is in the process of escaping a city by solving various puzzles in Spanish. In order to escape, students must be able to: ⭐️identify different locations in a city ⭐️describe where a specific location is in the city ⭐️give directions from one location to another, with the use of a map 💯 all in Spanish! 🗺📍🇪🇸 These students are very close to solving the very last puzzle and "escaping"‼️ 🎉⭐️The energy and determination this class shared in their groups was so great to experience - while using some 🔥great Spanish 🔥! ⭐️🎉🙌🏻⭐️🙌🏻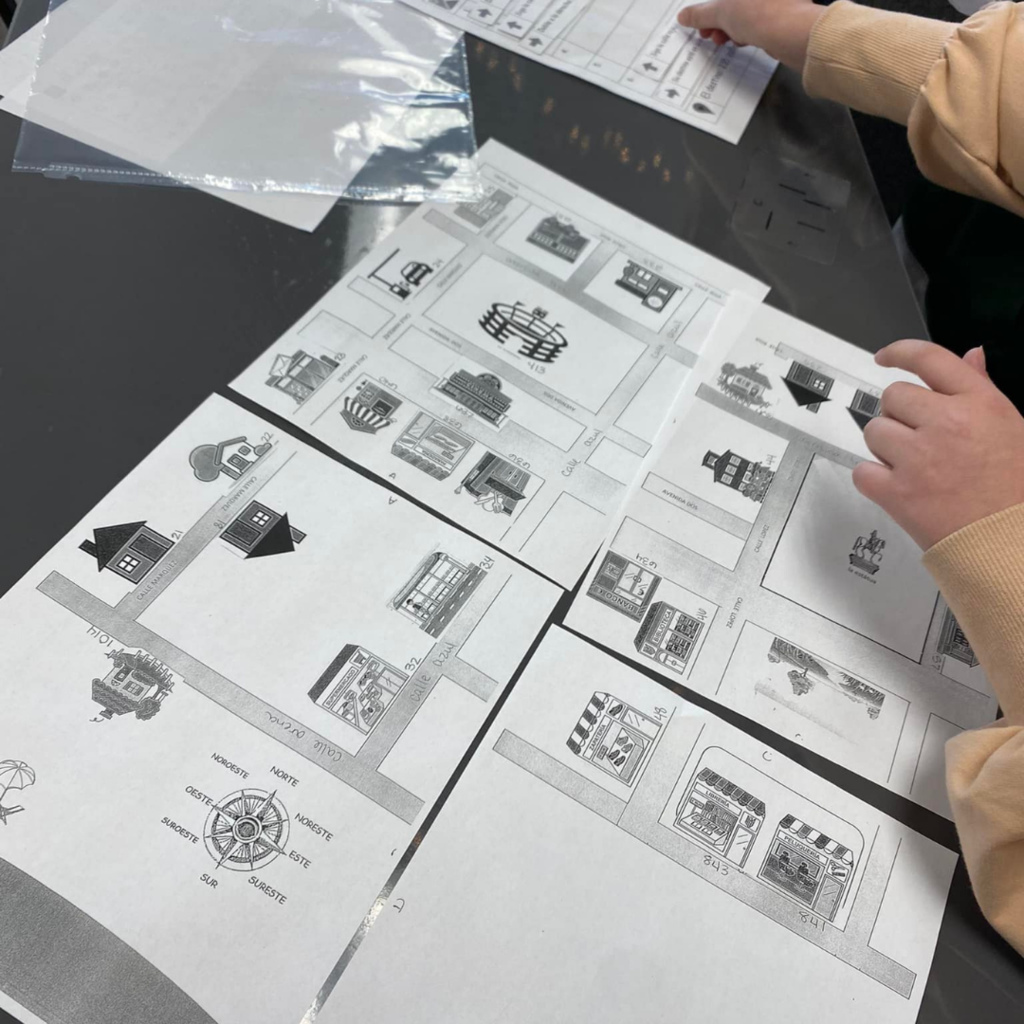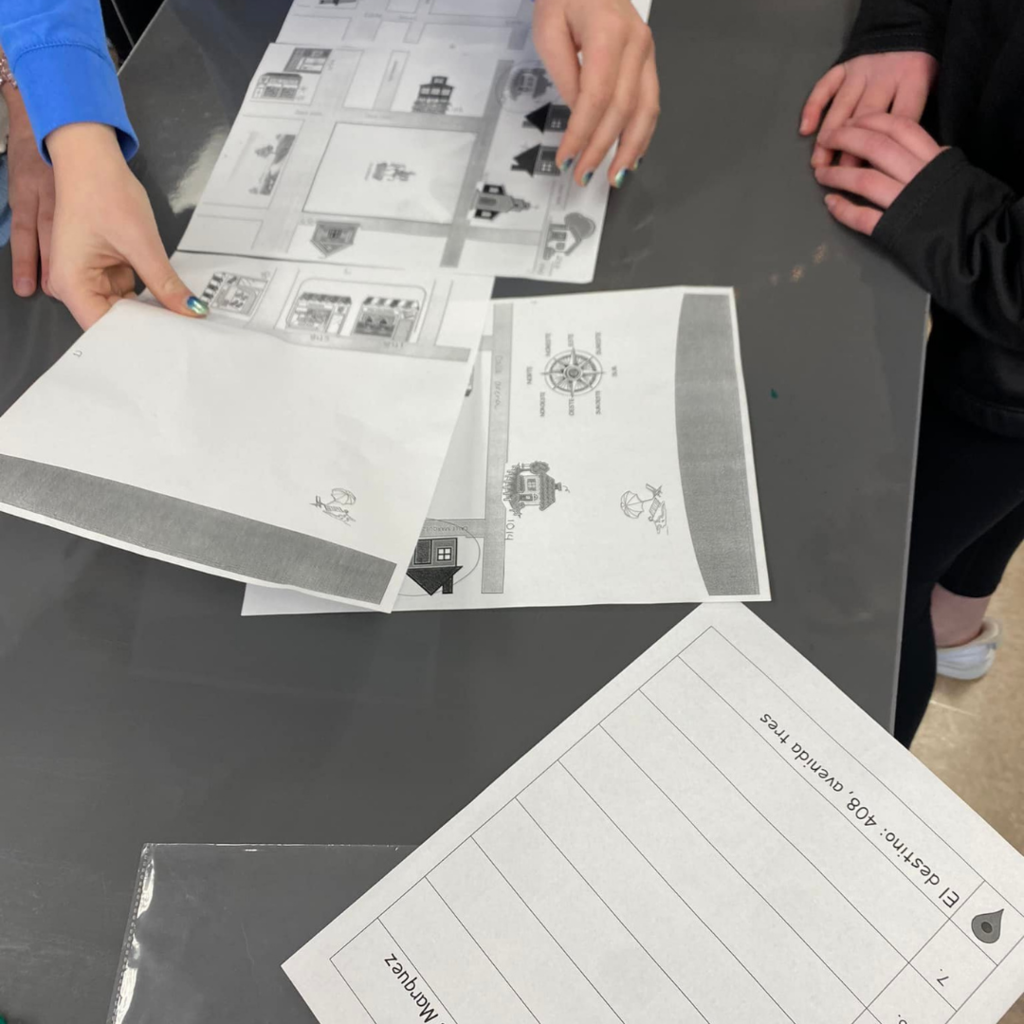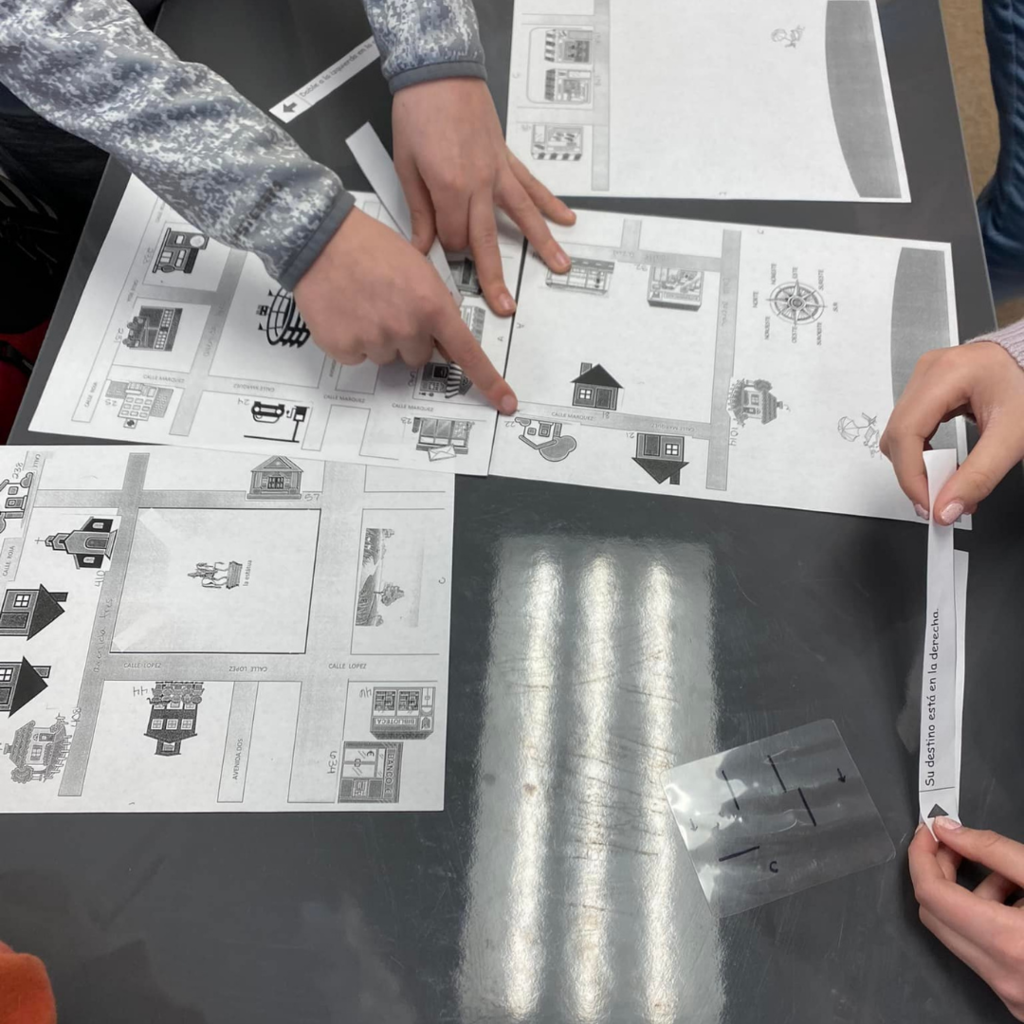 Two days left for collections to Help Families & Children from Ukraine - Orphan Grain Train. All items must be brought in by Wednesday, March 16th. We have received many items but we know the need is GREAT so keep those items coming! ESSENTIAL NEEDS: Diapers, Powdered formula, New socks, New underwear, Powdered detergent, Hygiene items such as sanitary products, toothbrushes, adult diapers, towels and washcloths, bar soap, and combs. Quilts and blankets also. Financial gifts are also deeply appreciated. (No toothpaste or items with expiration dates please.).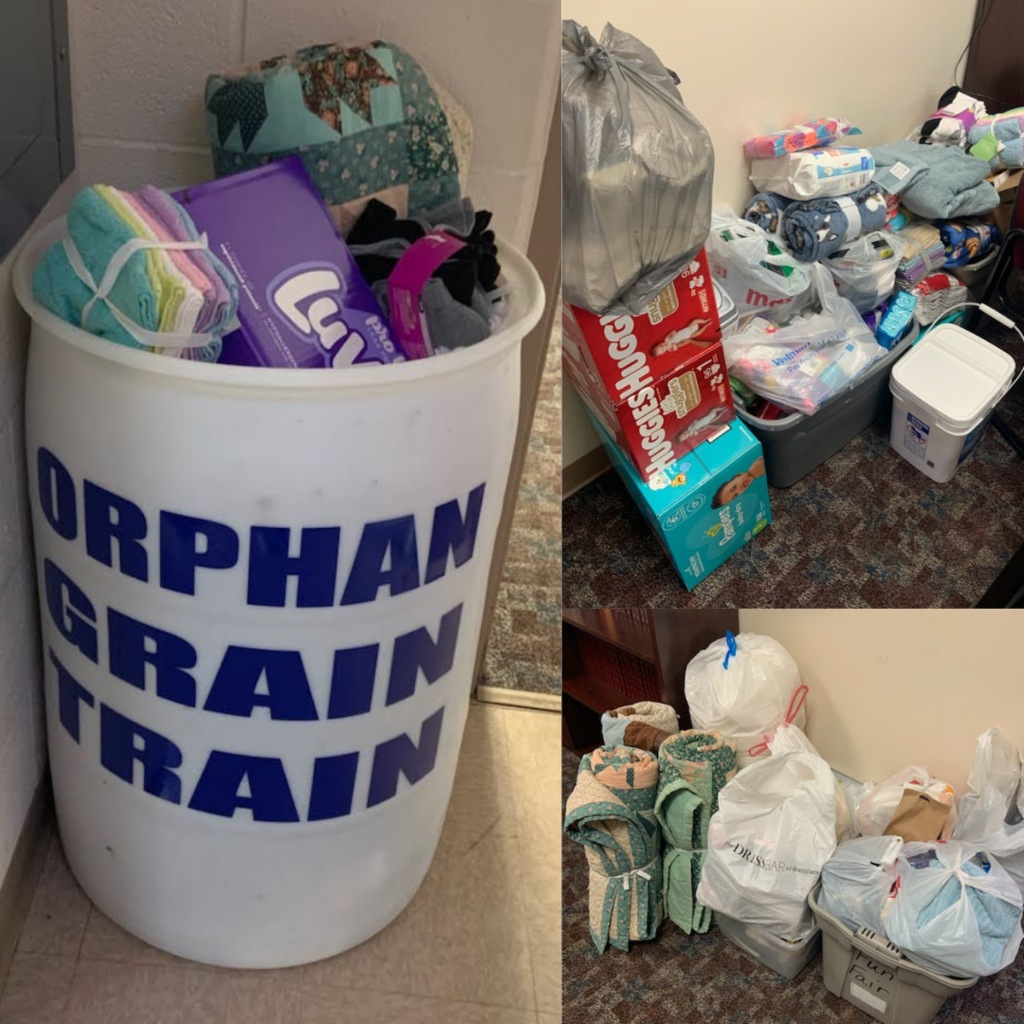 We would love you to join the Faith family! Enroll today #faithbaycity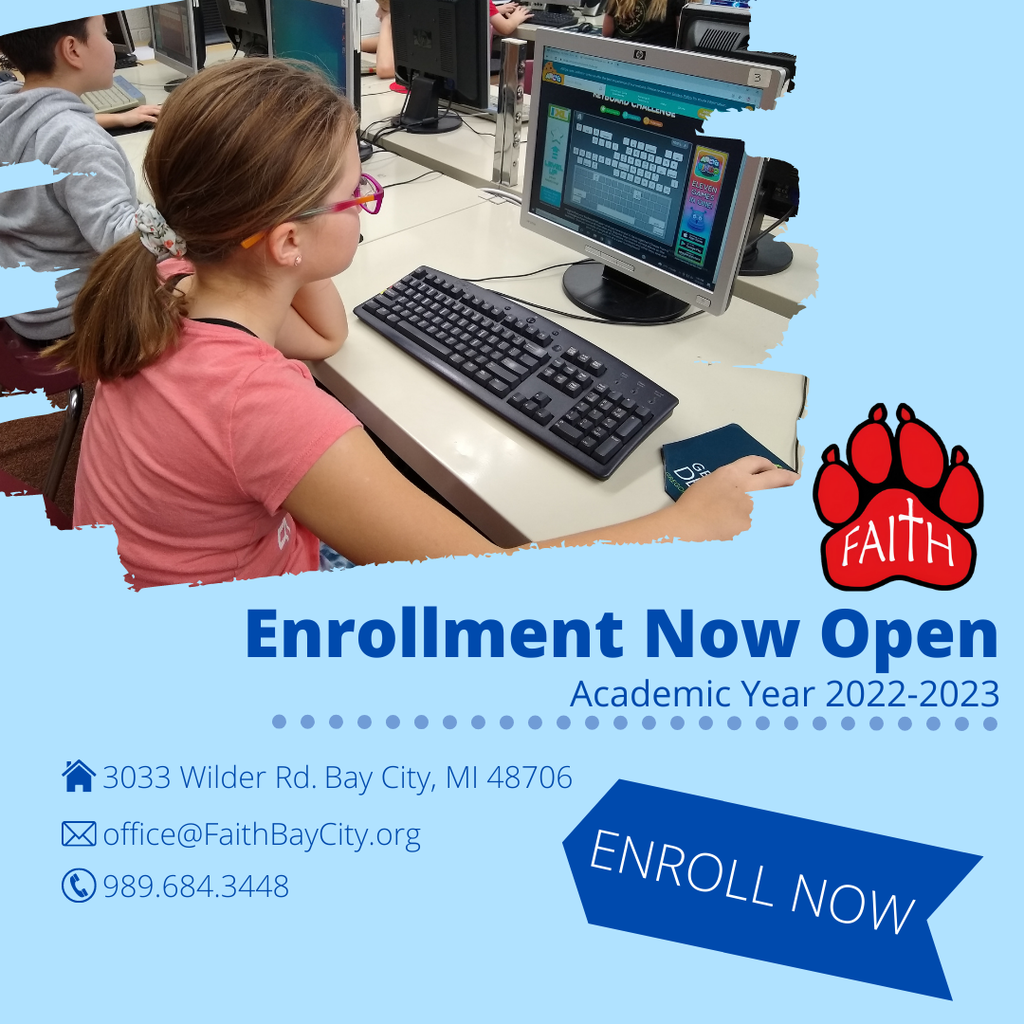 Spring forward! ⏰ #daylightsaving
Enrollment is now open for 22/23 school year. Space is limited, act fast!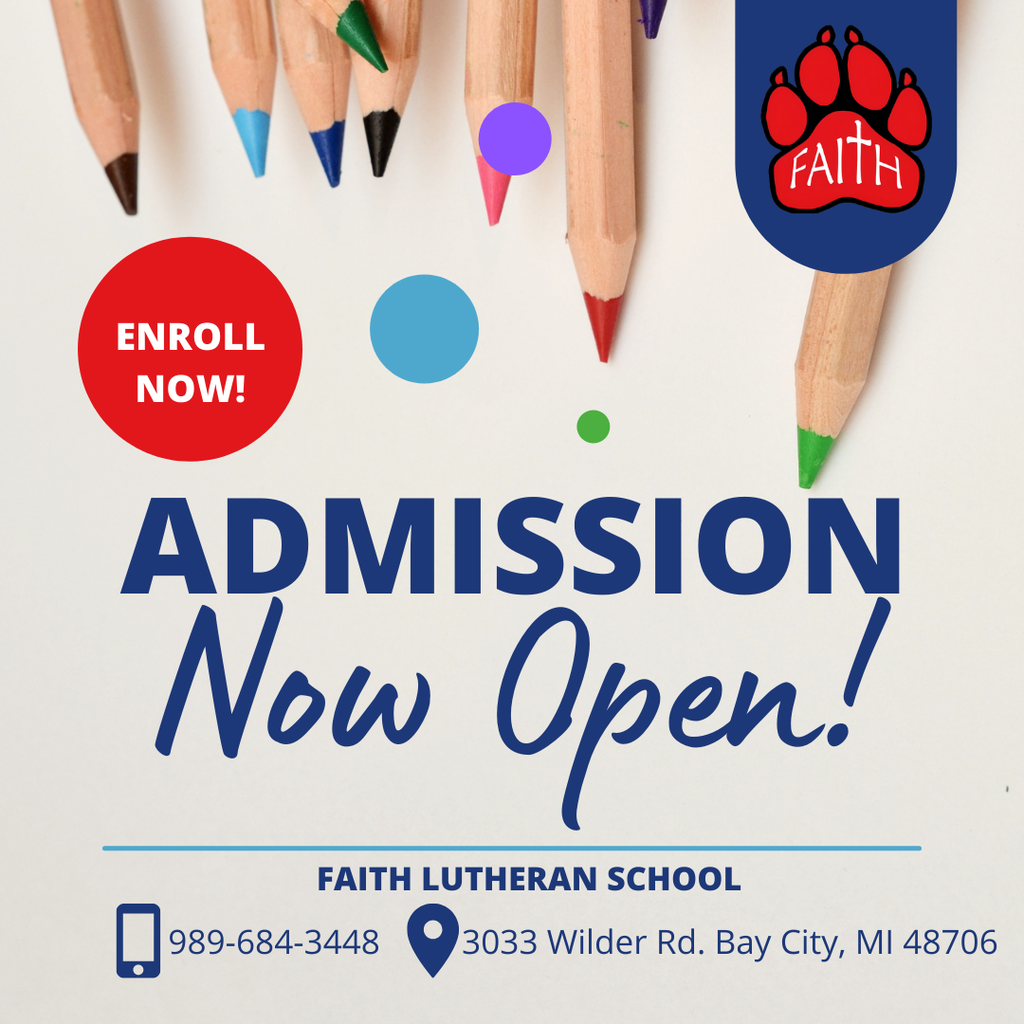 We are now accepting students for 22/23 school year. Contact us to enroll! #faithbaycity #christianschool #preschool #gradeschool #middleschool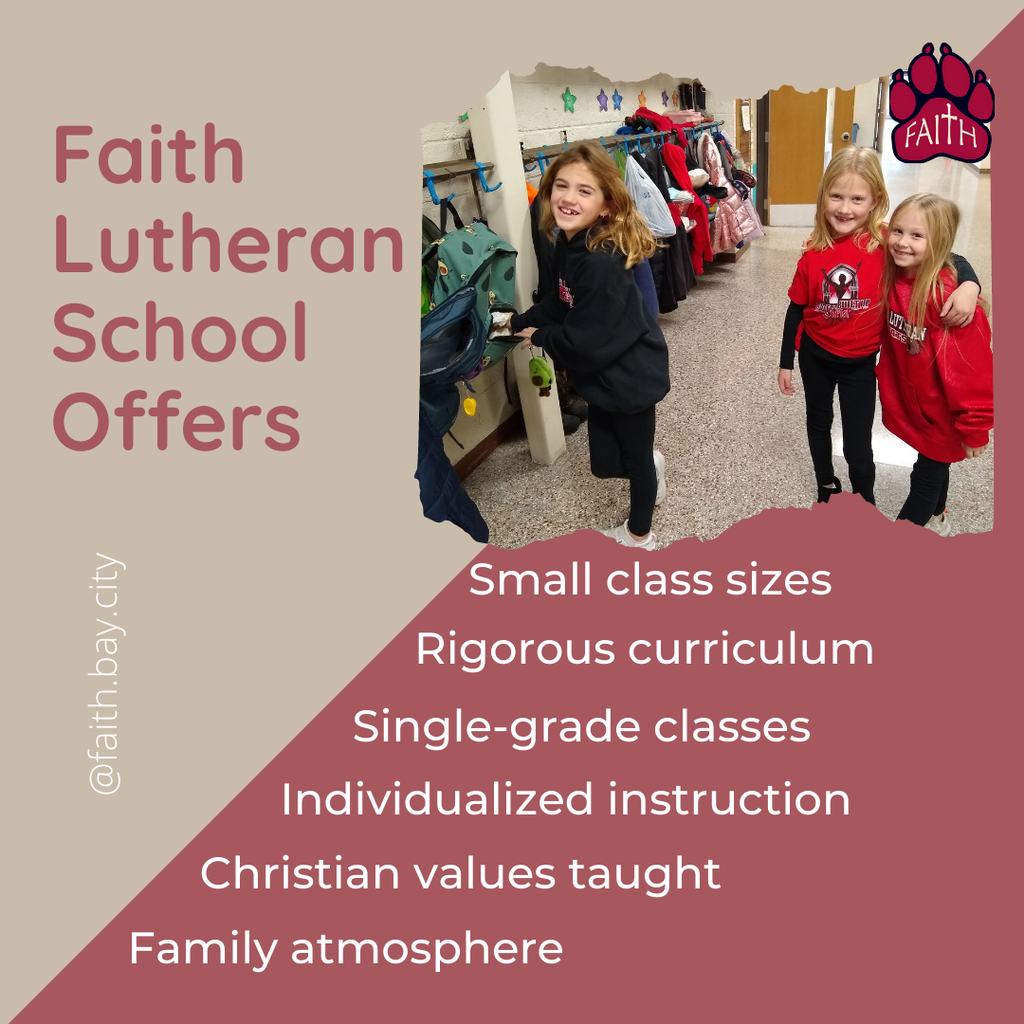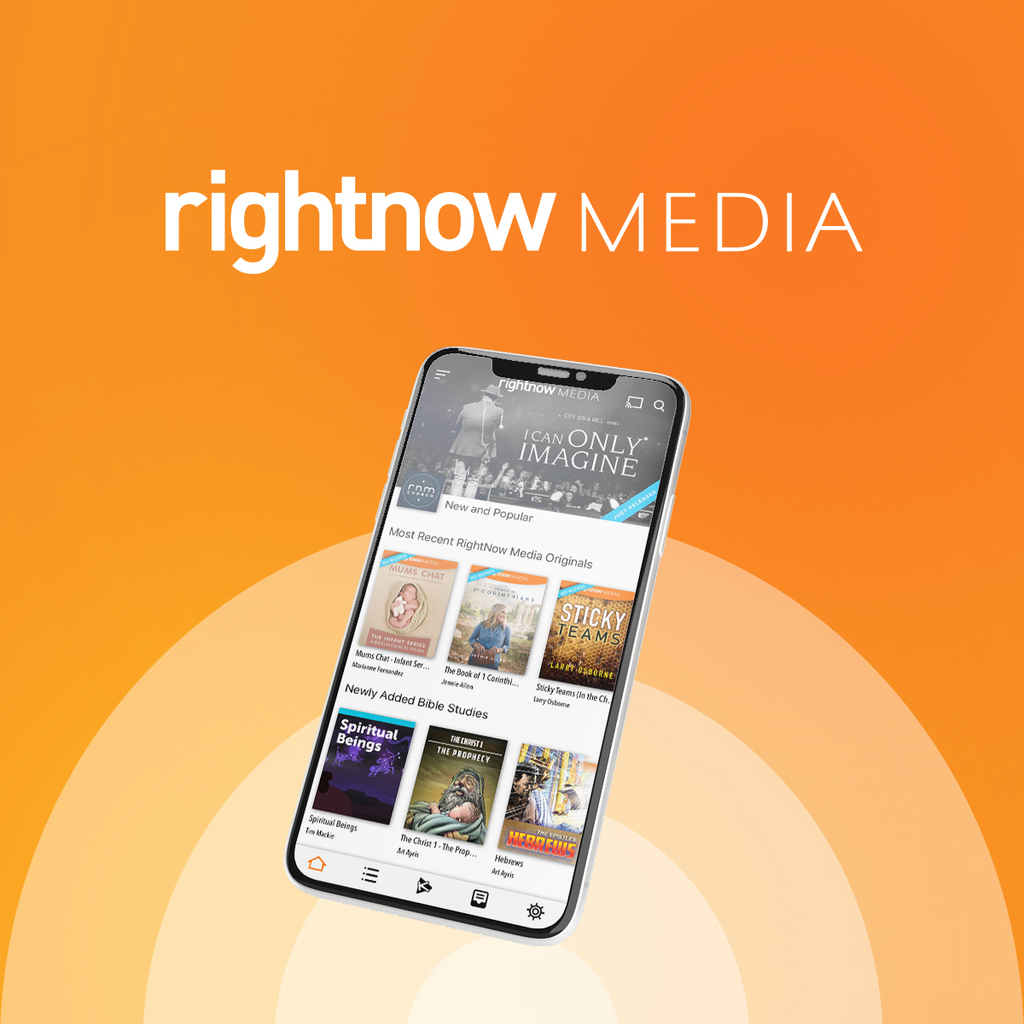 March is reading month. Tomorrow dress up as your favorite book character! #readingmonth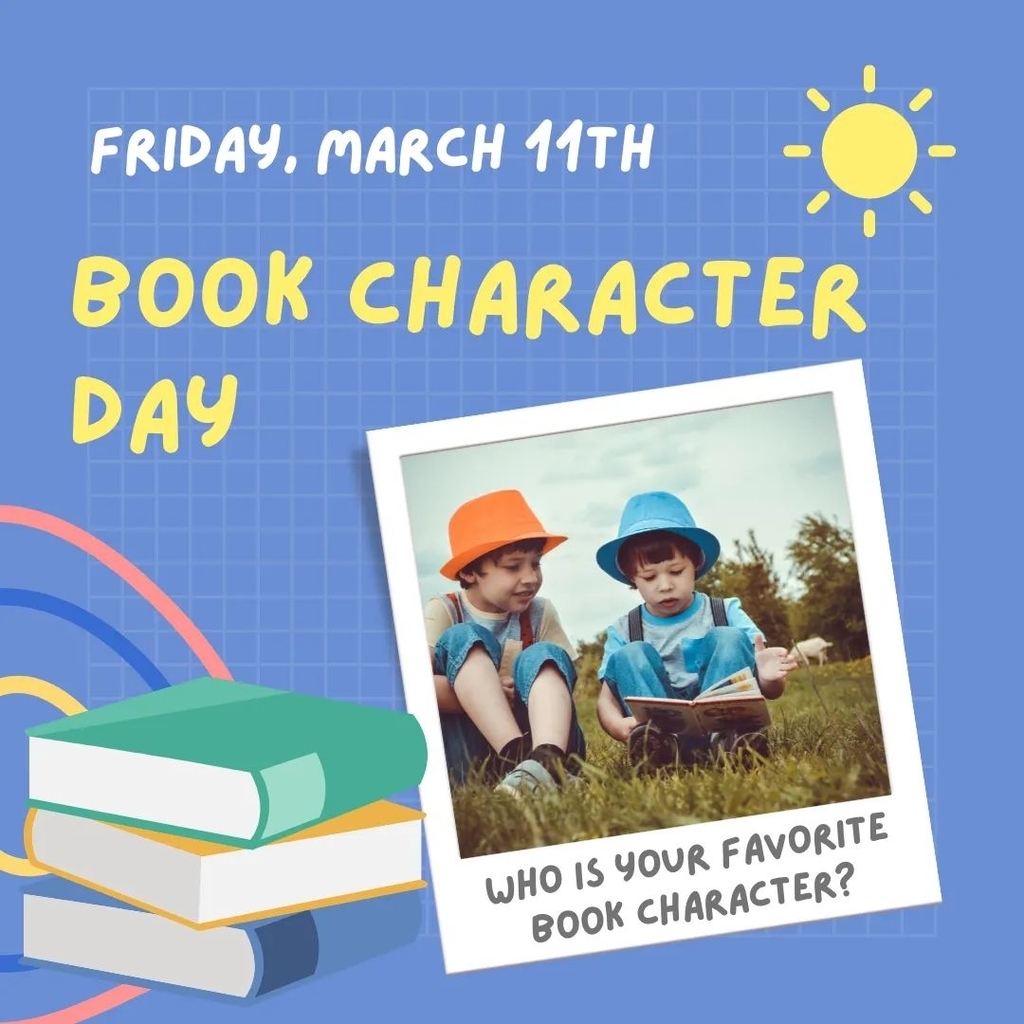 Take a moment and help us out. We are in the process of evaluating our Scrip gift card inventory and need your help. Please take this 3-minute survey to help us know what gift cards you love and/or are interested in purchasing. Follow this link >>
https://forms.gle/cffA6atTV9HaKSaj9
<< We appreciate your help!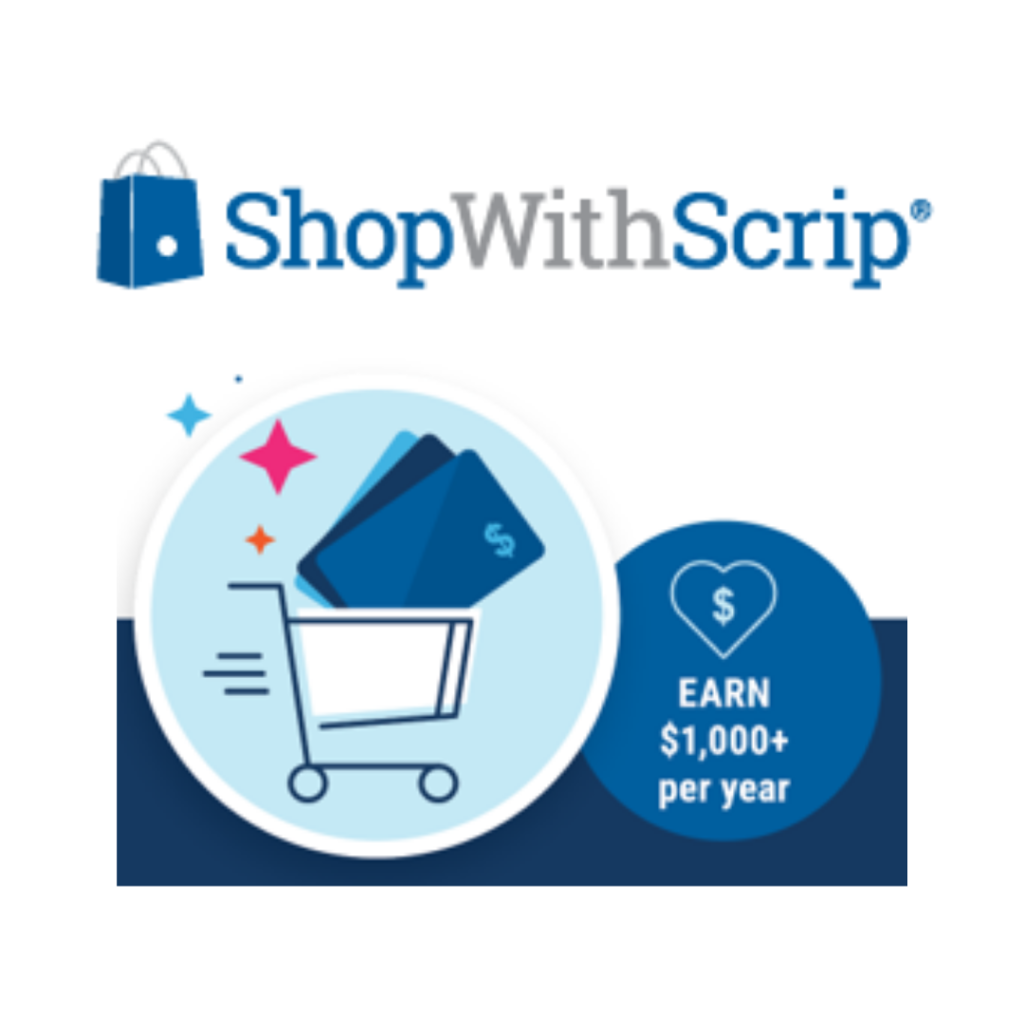 We had a blast during Christmas pajama day!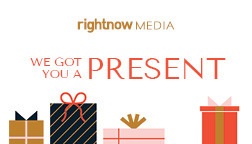 Join us at 6:30 on December 15th as Preschool - Kindergarten present the Advent service!